Above all else we have an unwavering dedication to our clients.
Adopting a client-centric approach to understand your point of view.
We believe in creating an environment to grow by treating you in a fair and justified manner.
We work closely together with you to establish trust and confidence, ensuring that there is a healthy communication channel.
Ensuring you leave sessions being more equipped to handle life's challenges.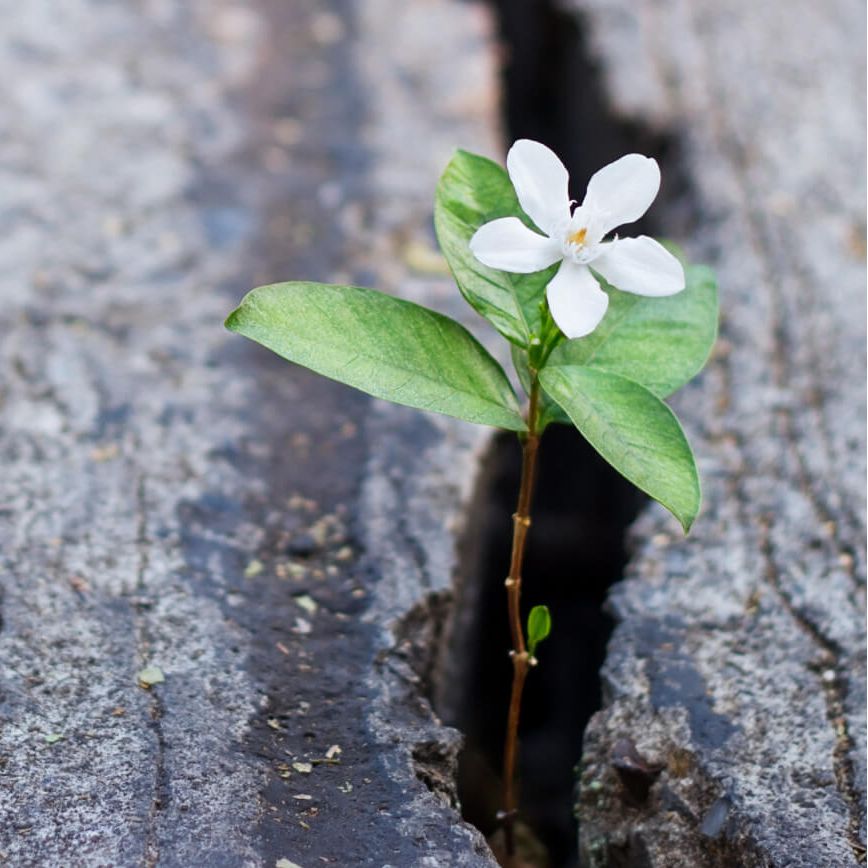 MPsych(Clin), BA (Hons) Psych, MSPS, MSRP
Claudia is a therapist in Singapore passionate about helping clients heal from past hurt, gain awareness of personal patterns and tendencies, overcome current obstacles, find a sustainable balance, identify ways in which life feels more meaningful and enjoyable. During therapy, this all happens in a gentle, compassionate, explorative way, and at the client's pace. Claudia is fluent in English, French, Romanian, and Italian.
✽   Relationship Problems
✽   Marriage Problems
✽   Childhood Trauma
✽   EMDR: Obsessions, Intrusions, Grief, Assaults
✽   Personality Disorders
✽   Anxiety Disorders
✽   Mood Disorders
M(Counselling), M(Edu), Post Grad (Social Work), BA (Psych), CH (Certified Hypnotherapist), Advanced EMDR
Priya is a strong believer in self-care and self-compassion. She believes that being kind and understanding towards oneself fosters healing and growth. Priya is passionate about helping individuals discover their inner strengths and enhance their resilience and potential. Priya has over 10 years of experience working with children, youths, adults and families in Singapore. She has worked closely with Singapore systems such as FSC, MSF, schools, hospitals, HDB and the legal systems to advocate for her clients in her course of work. Prior to her counselling work, Priya was an early childhood educator in an international school for 3 years, where she gained experience working with the expatriate community.
✽   Relationship issues
✽   Marriage Counselling (Gottman Method)
✽   EMDR and Hypnotherapy: Trauma, Abuse, Domestic Violence, Grief and Loss, Self-esteem issues
✽  Anxiety and mood disorders
✽   Family Therapy
✽   Parent-child management
✽   Youth issues
✽   Child Therapy - Art, Sandplay and Play Therapy, TF-CBT
MPsych(Clin), BPsych (Hons), MSPS
Syaza holds a compassionate and non-judgmental space for anyone with whom she may cross paths, and is dedicated to collaborating closely with individuals to empower them to reach their goals, improve their emotional wellbeing, and live a meaningful life. She is a certified Cognitive Behavioural Therapist in Singapore, and is highly trained in Image Transformation, Play Therapy, and Sandtray Therapy. Syaza can provide therapy in English and Malay.
✽   Anxiety
✽   Depression
✽   Anger Management
✽   Self-Esteem
✽   Specific Phobias
     (e.g. Aerophobia, Agoraphobia, Catagelophobia,
     Hypochondria)
✽   Relationship Challenges
✽   Stress and Burnout
✽   Dependencies
✽   Trauma
✽   Grief and Loss
MPsych(Clin), BPsych (Hons), MSRP (Registered Psychologist), MSPS
Opening up to someone could mean talking about emotions, reflecting, and even revisiting less-than-pleasant memories. Regardless of where you are and how prepared you may be for this, Bhavani believes in journeying together with you through a safe, empathetic and validating environment in therapy. As a therapist in Singapore, she is passionate about helping her clients learn their personal patterns, emotions, and empowering them towards a more meaningful life. Bhavani is fluent in both English and Tamil.
✽   Living a Meaningful Life
✽   Mood Difficulties
     (e.g. Stress, Anxiety, Anger, Depression, Bipolar)
✽   Adjustment Disorders
✽   Emotion Regulation
✽   Grief and Trauma
✽   Assertive Training
✽   Self-Esteem Issues
✽   Interpersonal Struggles
✽   Relationships (Friend, Romantic, Familial)
✽   Caregiver Burnout
✽   Phobias
✽   Personality Disorders
MCouns

, BSBA, Provisional Clinical Member of SAC, MAPACS
Emily believes in empowering individuals through counselling in Singapore, including experiencing difficult emotions together in a safe space, developing new skills and positive coping strategies, working through tough topics, and helping clients gain insight into the inner self. Her dedication lies in helping people learn to embrace their whole, genuine selves and realise their full potential. Emily understands that life struggles can result in deep isolation and shame, and she strives to help clients feel less alone in their struggles, as she journeys together with them to build their capacities for facing life's challenges more effectively.
✽   Anxiety
✽   Depression
✽   Attachment Wounds
✽   Emotional Regulation
✽   Interpersonal Issues
✽   Low Self-Esteem
✽   Trauma
✽   Grief
✽   Existential Concerns
✽   Adjustment Issues
✽   Unhealthy Habits
MCouns, BS (Hons) Psych, BS Psych (with Distinction)
Nadya Tan is a counselling professional, completing her master's in counselling. She is passionate about providing a safe and accepting space for clients to share their thoughts and feelings. She uses a variety of techniques, including, but not limited to, Acceptance and Commitment Therapy, Narrative Therapy, Cognitive and Behavioural Therapy, and Mindfulness. For couples therapy, she uses the Gottman Method.
✽   Anxiety
✽   Depression
✽   Academic- or Work-related Issues
✽   Stress and Burnout
✽   Relationships
✽   Self-Esteem and Confidence
✽   Positive Emotional Well-being
✽   Grief and Loss
Master of Guidance and Counselling (Distinction) from James Cook University, Certified Clinical Trauma Specialist (Individual) with the Arizona Trauma Institute, Completed Levels 1 and 2 of Gottman Method Couples Therapy, Master's in Social Research from the University of Leeds, Bachelor of Arts (Honours) in Sociology from Nanyang Technological University, Seeking additional qualifications in schema therapy (parts work), attachment-focused EMDR, and acceptance and commitment therapy (ACT).
Deborah graduated from the Master of Guidance and Counselling program at James Cook University in 2023. She completed her internship at the university's counselling centre and has worked extensively with young adults facing anxiety, depression, childhood trauma, and difficulties with relationships and academics.
✽   Depression and anxiety
✽   Interpersonal relationships
✽   Surviving abuse
✽   Complex trauma (especially adultswho endured childhood emotional/physical/sexual abuse and neglect)
✽   LGBTQ+ issues
MPsych(Hons) Lyon 2 University France, BA Psych Umea University Sweden, Registration number: 699321717 (ADELI) in the National Directory of health professionals in France / Member of the French Federation of Psychotherapy and Psychoanalysis / Member of the European Association of Psychotherapy (EAP) and the World Council for Psychotherapy (WCP)
Alexandra is a dedicated and experienced clinical and educational psychologist, with 20 years of public and private clinical practice with children, schools, and adults. Alexandra was an educational psychologist within the French Catholic Private School System, and her interventions were conducted at both individual and system levels, in order to implement and evaluate programs to promote positive learning environments. Alexandra has a strong work ethic, and she is self-motivated, intuitive, and well organised.
✽   Child Therapy
✽   Assessments
✽   Teenage/Adolescent Therapy
✽   Family Therapy: Parent-Child Interaction
✽   Parental Coaching, School Advocacy, and Support
✽ Crisis Interventon
✽ Child Challenges:
- Separation and Divorce,
- Learning Disabilities
- Stress Management
- Anxiety
- Depression
- Coping Skills
- Eating and/or Sleeping Disorders
- Trauma
- Behavioural Challenges