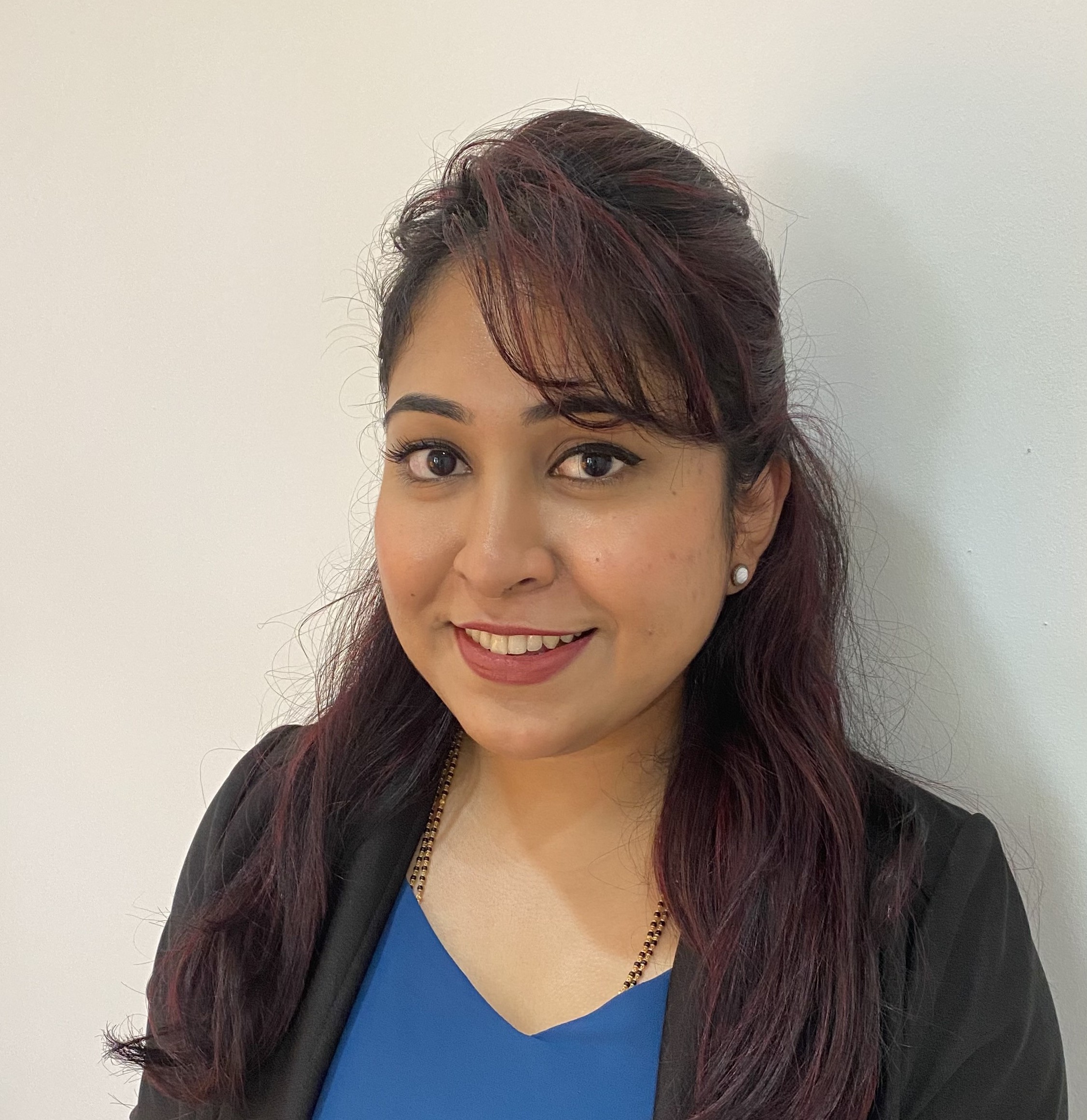 Clinical Psychologist
MPsych (Clinical Psychology), BPsych (Hons.), MSRP (Registered Psychologist), MSPS
Clinical Hours
Thursdays, Fridays, Saturdays 9am to 6pm; 6pm to 9pm*
Fees
Individual Therapy fee (50min): SGD248, SGD278*
Individual Therapy fee (intake/assessment session, 80min): SGD372, SGD402*
Individual Therapy student fee (50min): SGD208, SGD238*
Individual Therapy student fee (intake/assessment session, 80min): SGD312, SGD342*
Bhavani places great emphasis in establishing a strong therapeutic alliance so as to provide clients with a safe and non-judgmental space to work through their emotional difficulties. She believes in collaboratively empowering clients to move towards living meaningful lives.
Bhavani first gained experience with working with individuals with mental health issues in the Institute of Mental Health (Singapore), in an acute psychiatry setting. She then gained further exposure working in the hospital, community and school settings. She has experience providing psychotherapy for clients in a wide age range from children and adolescents to adult and elderly individuals. The issues presented by her clients include: Anxiety, Depression, Stress, Self-Esteem Issues, Anger Issues, Sleep Issues, Trauma, Bipolar, Somatic Symptom Disorders, Eating disorders, Phobias, Personality Disorders, Interpersonal difficulties, Relationship difficulties (Friendships, Romantic & Familial), Caregiver stress, Self-harm tendencies, Assertive Training, Socio-emotional and behavioural difficulties (children and adolescents).
She has also conducted educational assessments, worked closely with parents to promote positive parenting behaviours, and reduce caregiver stress. She also conducts cognitive and psychological assessments for children to adults who require recommendations pertaining to their educational or psycho-social functioning.
Warm, empathetic, and eclectic sums up her therapy style that facilitates deeper self-understanding. Being trained in a variety of psychotherapies, Bhavani employs an exploratory approach that is based on a client's unique presentation and history:
Bhavani provides therapy in both English and Tamil, via face-to-face and video call sessions.
Apart from being a Clinical Psychologist, Bhavani is also an artist, entrepreneur and fitness enthusiast.
No matter the situation you're in, we are here to help you get through the difficult times. Schedule an appointment with us here.
Reach out to us at: