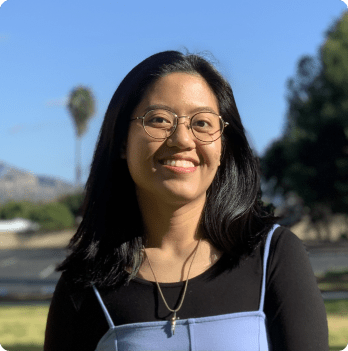 Fees
Individual Therapy (50min): SGD80
Individual Therapy (80min intake/extended): SGD120
Masters of Counselling
BA (Hons) Psych
Wednesday (10am - 3pm)
Saturday (10am - 2pm)
Friendship-related issues
Relationship-related issues
Body image issues
Phobias
School stress
Anxiety
Depression
Moira Libed is a counsellor-in-training. She attained her Bachelor's with Honours in Psychology at University at Buffalo (UB), New York. During her studies at UB, she grew interested in the way Cognitive Behavioural Therapy (CBT) and other forms of talk therapy are able to help an individual separate their thoughts and emotions and how it influences their behaviour. She also felt strongly about fighting the stigma against mental health issues and wanted to help ensure that everyone is able to have a safe space to explore and work through their issues. This motivated her to pursue her Masters in Counselling at Monash University (Graduating in 2023).
Moira works with young adults to help them through daily struggles and work through mental health issues. Going into adulthood could be a stressful event for a lot of people and she believes that with active listening and talk therapy, it could help an individual discover a new perspective. She is currently working towards specialising in administering CBT, Schema Therapy and Acceptance Commitment Therapy (ACT).
Moira has previous experience working at a student care centre and also found her love for working with children there. She realised that children are quite aware of their own emotions but may need guidance and support in finding the words to express them. She felt drawn to creating a safe space for the children there to experience and understand their emotions. She believes that by guiding children through their emotions, they would be able to communicate better to others.
Moira regularly attends supervision sessions as a counsellor-in-training to keep up with the ethics and the latest trends in psychology. She can help clients in the areas of:
Aside from being fluent in English, Moira is able to understand and converse in Tagalog (Filipino). In her spare time she enjoys singing and watching the latest TV shows.
Therapy sessions with Moira are affordable to make mental health more accessible.