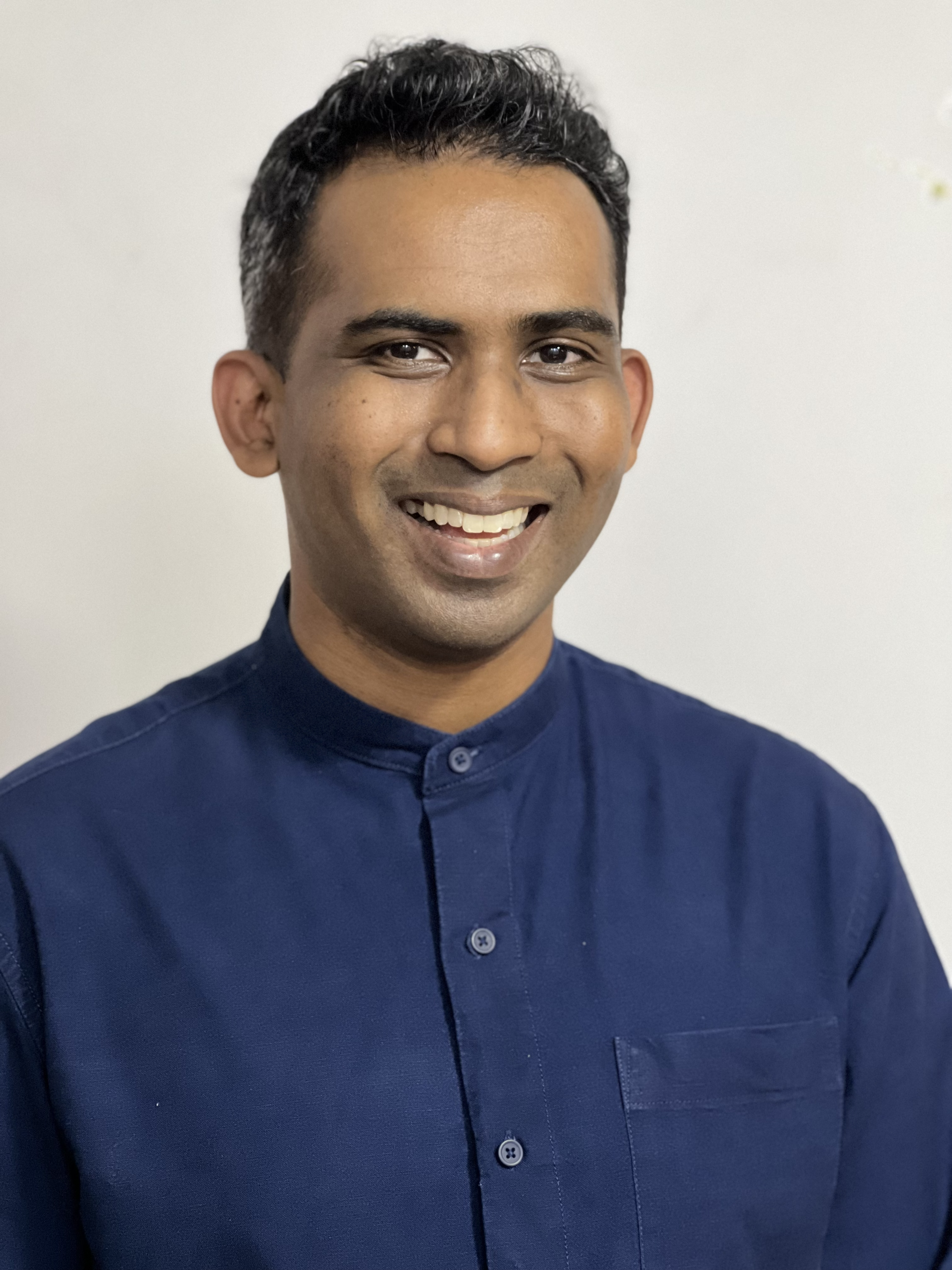 Senior Psychodynamic Counsellor
MCouns, BSc (Psychology), AdvCert (Clinical Hypnosis), Dip (Educational and Art Therapy), MSPS
Clinical Hours
Mondays Tuesdays Fridays 9am to 6pm
Fees
Individual Therapy (50min): SGD200
Individual Therapy (80min intake/extended): SGD300
Merrill has over 15 years of experience in psychology and counselling. He holds a Bachelor of Science in Psychology from the Singapore University of Social Sciences (SUSS) and a Master in Counselling from Monash University. Merrill first began his career teaching psychology to undergraduates at the University of Greenwich and Monash University. He later worked as a counsellor at the Ministry of Education (MOE) for seven years and then at the National University of Singapore (NUS) for three years. While at NUS, he was trained in NOVA (National Organisation for Victim Assistance) to provide trauma mitigation, education and emotional first-aid to the NUS community in the aftermath of critical incidents.
As an experienced counsellor and a registered member of the Singapore Psychological Society (SPS), Merrill keeps himself updated with international psychodynamic bodies' latest research and clinical training. He currently trains in interpersonal psychotherapy at the William Alanson White Institute of Psychiatry, Psychoanalysis and Psychology.
Merrill's diverse experiences and training inform his practice of a psychodynamic approach to counselling. He works with clients to deepen their awareness of their issues by looking at the parts of themselves that they have neglected. A psychodynamic approach is best suited for those who have tried brief therapy or self-help but do not obtain lasting relief. The main focus is to rediscover one's relationship to a richer and more fulfilling life by rebuilding broken paths.
Merrill offers a safe space for deep empathy, reflection and self-discovery. He adopts a holistic approach to psychology and is deeply interested in the body and mind's health and well-being. He is a certified Ayurvedic Counsellor at the Kerala Ayurveda Wellness Centre in the United States and an Emotional Clearing Facilitator, a powerful technique of reprogramming negative patterns of emotions. He has also trained in clinical hypnotherapy with the London College of Clinical Hypnotherapy and employs expressive therapy in his clinical work as a trained art therapist. He is also trained in Telehealth, ensuring a similar experience to an in-person session.
Merrill's approach is primarily based on compassion and treating each individual as unique. The result is collaborative, with the client as the expert in their life and Merrill's role as a guide to gain a greater awareness of one's own experience in the waking world and navigate obstacles effectively. The healing in therapy goes beyond symptomatic relief, tackling the deep-seated issues as they emerge to empower the client to manage their condition and symptoms. Merrill's expertise includes working on:
✽   Men's Issues and Men's Mental Health
✽   Depression
✽   Anxiety
✽   Panic Attacks
✽   Trauma
✽   Relationship and Family Issues
✽   Sexuality and Gender Issues
✽   Eating Disorders
✽   Workplace Issues
✽   Existential Questions and Spiritual Questioning
✽   Creative Blocks
He has worked with people of diverse backgrounds, including teenagers, millennials and middle-aged adults. His clientele includes locals and expatriates, third-culture kids (TCK), third-culture individuals (TCI), and members of minority ethnic backgrounds and sexual minorities.
Merrill is a Singapore citizen and loves exploring the hidden corners of Singapore with his wife and two young daughters. He spends time with his family at home creating art, writing stories, and playing music.
No matter the situation you're in, we are here to help you get through the difficult times. Schedule an appointment with us here.
Reach out to us at: