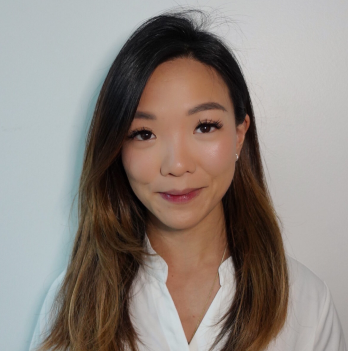 Jeanette Thong
Counsellor
Fees
Individual Therapy (50min):
SGD75* / SGD150
Individual Therapy (80min intake/extended):
SGD 112.5* / SGD225
*Student Rate
Qualifications
SAC Provisional Clinical Member
Clinical Hours
Wednesday, Thursday (9am – 6pm)
Friday, Saturday (9am – 1pm)
Languages
Bahasa Melayu (Conversational)
English
Specialisations
Anxiety (e.g. Generalised anxiety disorder, health anxiety)
Eating disorders (e.g. Anorexia, binge eating, bulimia)
Body image issues (e.g. Body Dysmorphic disorder, or BDD)
Jeanette firmly believes in the significance of good mental health for leading a fulfilling life. She understands how physical and mental well-being influences each other and incorporates her expertise in both areas to provide a comprehensive therapy experience for her clients. Jeanette is passionate about helping individuals reach their full potential by embracing healthy habits, both mentally and physically.
Jeanette tailors her methods to suit each client's unique needs. She values providing a safe and non-judgmental space for clients to share their stories, explore issues and develop practical techniques and strategies to make positive changes in their lives. Her expertise in both mental and physical health will empower you to achieve lasting transformation. She combines elements from various modalities, including Acceptance Commitment Therapy (ACT), Dialectical Behaviour Therapy (DBT), and Cognitive Behavioural Therapy (CBT). She also integrates work based on Internal Family Systems (IFS) as required.
Jeanette specializes in assisting clients with a wide range of concerns, such as:
Depression
Stress
Anxiety (e.g. Generalised anxiety disorder, health anxiety)
Relationship Issues
Grief and Loss
Eating Disorders (e.g. Anorexia, binge eating, bulimia)
Negative Body Image
Low Self-Esteem and Confidence
Jeanette's Qualifications
Jeanette Thong holds a Masters in Counselling from Monash University (Australia).  She has additional training in Acceptance and Commitment Therapy (ACT), Cognitive Behavioural Therapy (CBT), Dialectical Behaviour Therapy (DBT), Internal Family Systems (IFS) and Brainspotting.  She is dedicated to her professional development and staying current with established and effective practices.
Counselling is a second career path for Jeanette.  She was a Managing Director in the corporate world and is conscious of the demands and stress that managing life work balance can have on mental and physical health.  Following her ambition to transition to counselling Jeanette has spent the past four years working as a personal trainer in Singapore. Working with executives, parents, and adolescents has provided her with valuable experience in being able to listen and help her clients achieve their goals in a realistic and measured manner.
Jeanette is well positioned to appreciate the complexities and challenges of the global citizen and 3rd culture kids having been born in her native Malaysia, lived and studied in London and finally relocated to Singapore for work.
Her holistic approach to health and wellness emphasizes the interconnectedness of physical and mental well-being. Jeanette utilizes her diverse experiences to inform her therapeutic approach, drawing insights from both the corporate world and the physical fitness industry.
Jeanette is able to conduct counselling in both English and conversational Malay.