See all therapists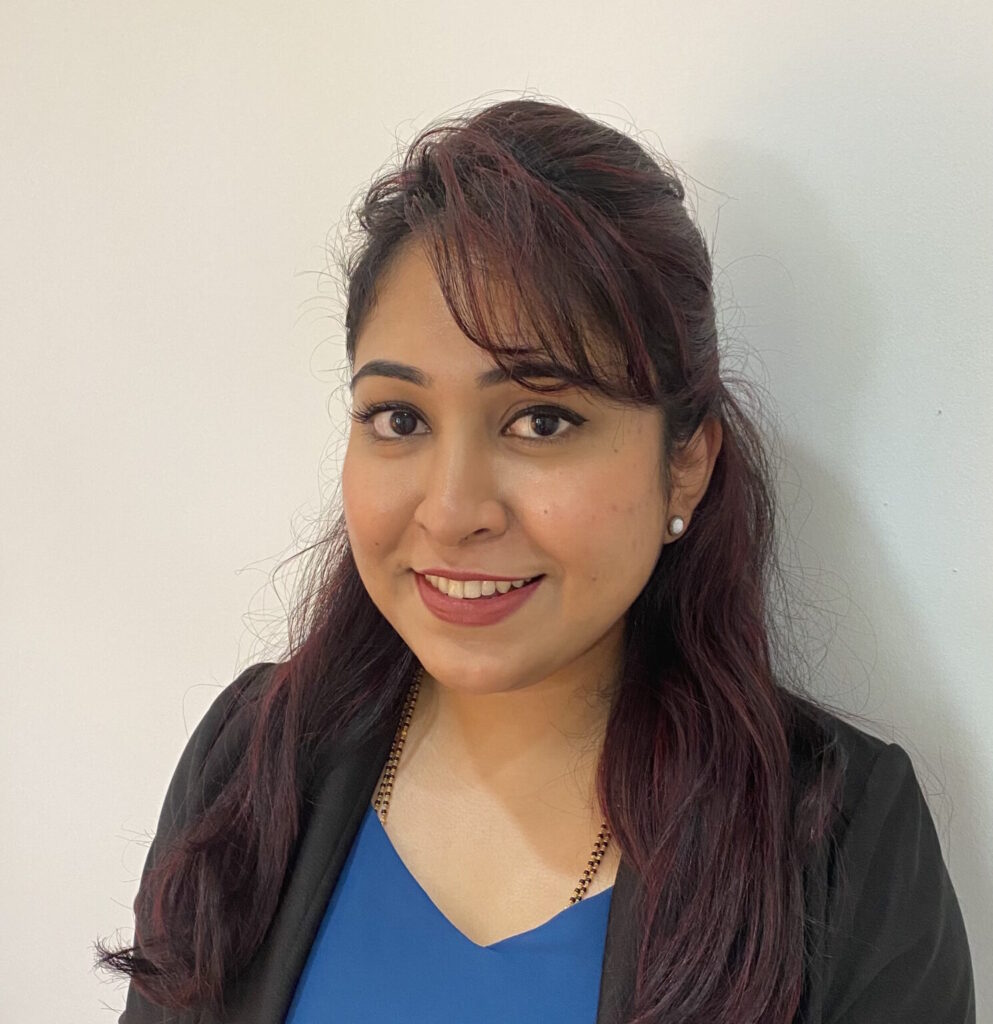 Bhavani Deva
Clinical Psychologist
Fees
Individual Therapy (50min):
SGD248* | SGD278** Individual Therapy (80min intake/extended):
SGD372* | SGD402**
*Mondays to Fridays (9am - 6pm)
**Mondays to Fridays (6pm - 9pm) / Saturdays (9am - 9pm)
Qualifications
MPsych(Clin), BPsych (Hons),
MSPS, MSRP
Clinical Hours
(Online only; Resuming f2f sessions Q4 2023)
Mondays to Fridays 9am - 9pm
Saturdays 9am - 9pm
Languages
English
Tamil
Specialisations
About Bhavani Deva
Bhavani Deva is a licensed and registered Clinical Psychologist with the Singapore Psychological Society. She places great emphasis in establishing a strong therapeutic alliance so as to provide clients with a safe and non-judgmental space to work through their emotional difficulties. She believes in collaboratively empowering clients to move towards living meaningful lives.
Bhavani first gained experience in working with individuals with mental health issues at the Institute of Mental Health (Singapore), in an acute psychiatry setting. She gained further exposure working in the hospital, community, school settings and private counselling centre in Singapore. community and school settings. She has experience providing psychotherapy for clients in a wide age range from children and adolescents to adult and elderly individuals. The issues presented by her clients include: Anxiety, Depression, Stress, Self-Esteem Issues, Anger Issues, Sleep Issues, Trauma, Bipolar Disorder, Somatic Symptom Disorders, Eating Disorders, Phobias, Personality Disorders, Interpersonal Difficulties, Relationship Difficulties (Friendships, Romantic, Familial), Caregiver Stress, Self-Harm Tendencies, Assertive Training, Socio-Emotional and Behavioural Difficulties (children and adolescents).
She has also conducted educational assessments, worked closely with parents to promote positive parenting behaviours, and reduce caregiver stress. She additionally conducts cognitive and psychological assessments for both children and adults who require recommendations pertaining to their educational or psycho-social functioning.
Her therapy style is warm, empathetic, and eclectic, to encourage deeper self-understanding for her clients. Being trained in a variety of psychotherapies, Bhavani employs an exploratory approach that is based on an individual's unique presentation and history:
Bhavani provides therapy in both English and Tamil, either face-to-face or via Psychology Blossom's secure Telehealth platform for online sessions. Apart from being a Clinical Psychologist, Bhavani is also an artist, entrepreneur, and a fitness enthusiast.
Articles Contributed
Tatler's POV: Why Blameless Divorces Should Have Been a No-Brainer to Begin With
The 'Singa-parent Culture': How We Might Be Perpertuating the Cycle of Poor Mental Health
The Truth About Acne Anxiety: What Causes It and How Do You Deal With It?
About Us
We are a team comprising psychologists based in Singapore endeavouring our best to prioritise our clients' needs. When you embark on this journey with us, we take a collaborative approach where you and your psychologist work closely together, and listen to what you have to say — No judgments, and in a safe space.
Quick Links
Contact Us
150 Cecil Street #07-02 S069543
+65 8800 0554
Opening Hours
Monday to Friday: 8am to 6pm
Saturday: 8am to 2pm
Sunday: 10am to 2pm (Online only)
Admin Hours
Monday to Friday: 8am to 5.30pm
Saturday: 8am to 2pm
© Copyright 2023 - Psychology Blossom | Privacy Policy | Terms