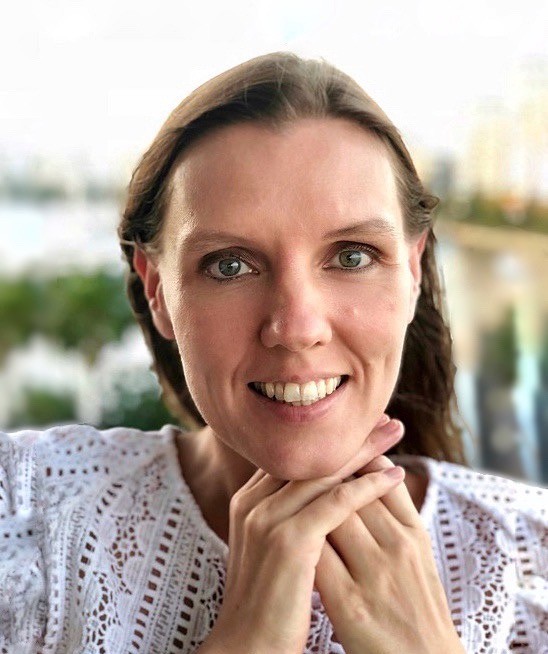 Online Counsellor
MSc (Psychological Medicine/Mental Health), BA (Hons), IBCLC (International Board Certified Lactation Consultant), Dr. Sears Certified Health Coach, CBI Certified Doula, STADA Certified Trainer and Holistic Sleep Coach, AMACCPH
Clinical Hours (Online only)
Mondays to Fridays 9am to 6pm*
Saturdays 9am to 6pm**
Fees
Individual Therapy (80min intake/extended): SGD225*
Individual Therapy (50min): SGD150*
Individual Therapy (80min intake/extended): SGD270**
Individual Therapy (50min): SGD180**
Ellen is a counsellor and coach. She received her Masters of Science in Psychological Medicine/Mental Health from London Metropolitan University, and also holds a Bachelor of Arts Degree in Asian Studies from Temple University Japan. Additionally, she holds several certifications as an International Board Certified Lactation Consultant (IBCLC), Dr. Sears Certified Health Coach, Holistic Sleep Coach, and STADA Certified Trainer. She has delivered care in a variety of settings including as a Breastfeeding Counsellor and as a Lactation Consultant during volunteer work at National University Hospital (NUH), a breastfeeding organisation, and in private practice until she moved to Japan from where she is now available for Telehealth consultations.
Ellen is passionate in helping women who feel emotionally or mentally drained from trying to conceive, infertility concerns, pregnancy, early parenthood, as well as other challenging situations that may come with being a mother. She has a profound understanding of the difficulties that characterise pregnancy and the postnatal period, as well as the emotional struggles that may come with infertility concerns. Some specific areas of concern that Ellen is specialised in are:
✽   Prenatal Depression
✽   Pregnancy Concerns
✽   Postnatal Depression
✽   Childbirth Trauma
✽   Anxiety
✽   Breastfeeding
✽   Lactation
✽   Sleep
✽   Infertility
✽   Intense Emotions amid Covid-19
✽   Parenting
Ellen provides a space where you can open up and express your feelings such as doubts, concerns, and anger especially during these challenging and uncertain times. Ellen has a deep interest in health psychology and addresses nutrition and mindfulness as well as Cognitive Behavioural Therapy in her counselling approach. Ellen also uses REMAP, which is an acupressure-enhanced form of psychotherapy designed to treat the amygdala-based issues that impact the emotional midbrain.
Additionally, Ellen can give support with several parenting related questions and concerns such as breastfeeding, sleep, baby care and weaning that maybe in the way of reaching the goals you are envisioning. Collaboratively with you, she will help to overcome the challenges that you may be experiencing as an expectant or new parent.
Ellen is based in Japan and speaks German, English, and Japanese.
No matter the situation you're in, we are here to help you get through the difficult times. Schedule an appointment with us here.
Reach out to us at: