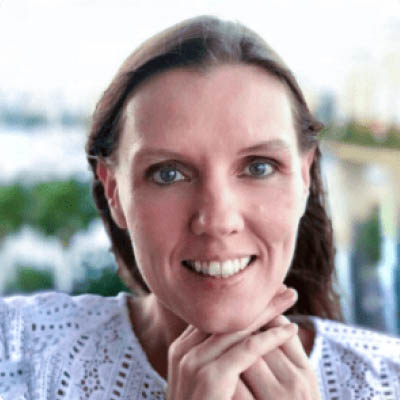 Maternal Mental Health Counsellor
Fees
Individual Therapy (50min):
SGD150* | 180**
Individual Therapy (80min intake/extended):
SGD225* | SGD255**
Mondays to Fridays 9am to 6pm*
Saturdays 9am to 6pm**
MSc (Psychological Medicine/Mental Health), BA (Hons), Trauma informed Perinatal Counselling,
Infertility Coaching, Coaching for New and Expectant Parents, Dr. Sears Certified Health Coach,
IBCLC Lactation Consultant, STADA Certified Trainer
Mondays to Fridays 9am to 6pm*
Saturdays 9am to 6pm**
Stress, Anger, Frustration
Feeling Stuck
Parenting-related stressors
 Infertility Concerns, Loss and Miscarriage
Ellen Nepilly provides counselling and life coaching Telehealth sessions in English and German. She is passionate about helping parents who feel emotionally or mentally drained after a stressful pregnancy, traumatic birth, infertility journey, and transitioning into parenthood. Ellen can coach you if you struggle with anxieties and anger that you are not sure how to control or where it is coming from, toxic emotions and shame that may accompany them, feelings of being stuck in life, and wanting to reach your full potential. She provides a safe space where you can open up and express feelings such as doubts, concerns, anger, and frustration from the comfort of your own home.
Ellen uses some Cognitive Behavioural Therapy in her counselling approach, but if you do not want to talk about your traumatic experiences that is absolutely okay; there are ways to process and clear them that do not involve talking. She has a deep interest in health and somatic psychology and addresses nutrition and mindfulness as well as utilising Quick REMAP and other techniques that help calm the response of the emotional midbrain that we cannot actively control without support.
Ellen received her MSc in Psychological Medicine/Mental Health from London Metropolitan University. Ellen has completed training with the NY Seleni Institute in Perinatal Loss and Grief & Perinatal Mood and Anxiety Disorders in the perinatal period, and has trained in Quick REMAP therapy with Steve Reed. She completed the Introduction to Havening Techniques workshop as well as other trauma related trainings and holds several certifications in the parenting support field such as the International Board Certified Lactation Consultant certification (IBCLC), Dr. Sears Certified Health Coach and is a STADA Certified Trainer.
Some specific areas of concern that Ellen is specialised in are:
Stress, Anger, Frustration
Feeling Stuck
Parenting-related stressors
 Infertility Concerns, Loss and Miscarriage
Ellen is currently based in Tokyo and is able to use Japanese to build rapport with Japanese-speaking clients, having studied the language for more than 10 years