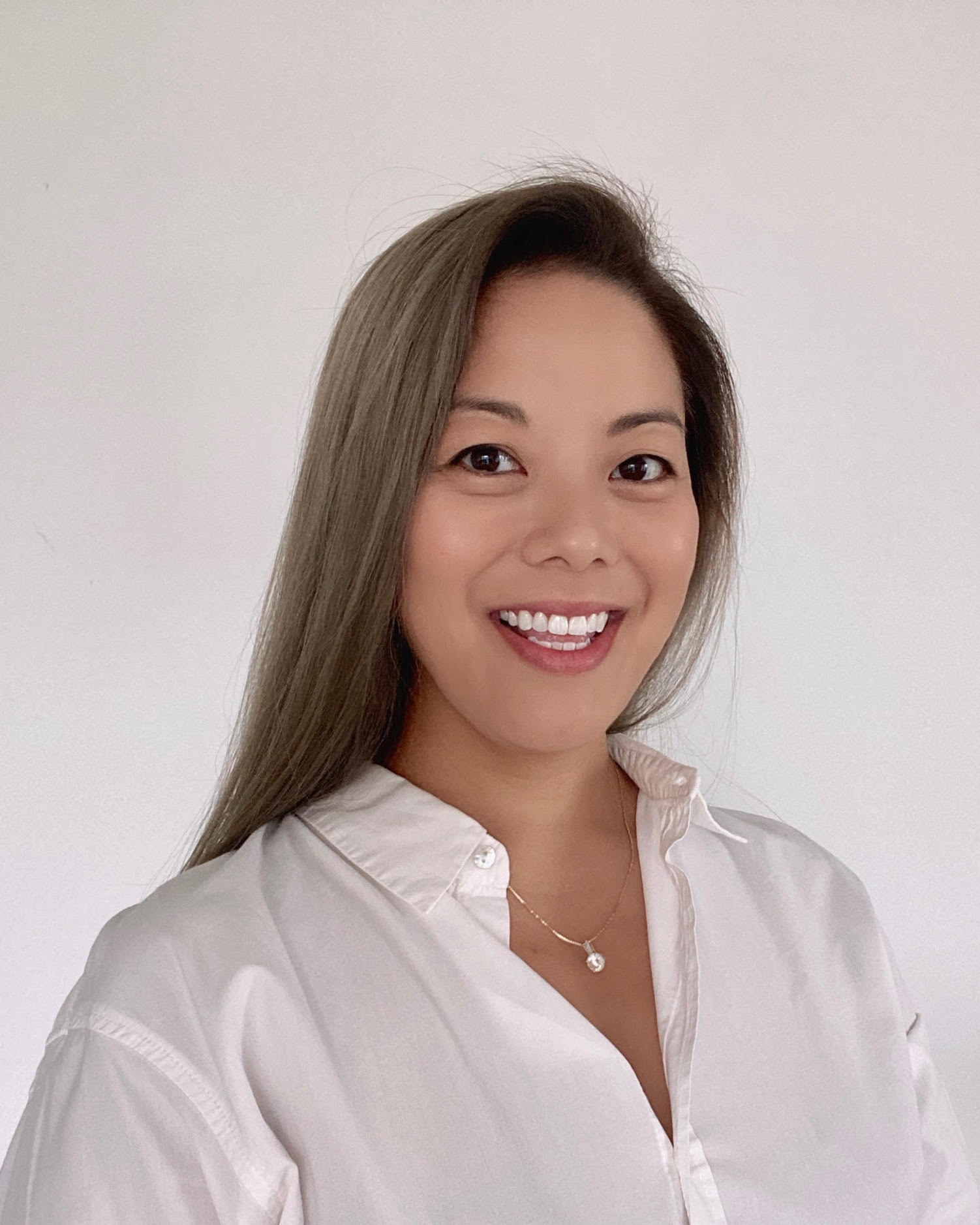 Fees
Individual Therapy (50min):
SGD200
Individual Therapy (80min intake/extended):
SGD300
Doctorate in Psych (exp. 2026)
Masters in Counseling, MBA
Member of PACFA (Australia) and SAC (Singapore)
BA (Hons) Psychology, BS (Hons) Management
Saturdays 10am to 2pm
Sundays 10am to 4pm (Online only)
English
Cantonese (Conversational)
Mandarin (Conversational)
Anxiety
Stress
Depression
Work Issues
Relationship Issues
Feelings of Burnout
Impostor Syndrome
Societal Pressure
Perfectionism
Self-Confidence Issues
Catherine Merbouh is a psychotherapist with over 20+ years of global corporate experience primarily in senior management roles. Having direct experience in the business world and all the expectations that comes with being an executive, mother, and wife, she is extremely empathetic and understanding towards her clients.
Catherine is experienced in working with adults, especially executives, professionals and parents in dealing with anxiety, stress, depression, work and personal relationship issues. Catherine's clients come to therapy with a variety of presentations such as:
Anxiety
Stress
Depression
Work Issues
Relationship Issues
Feelings of Burnout
Impostor Syndrome
Societal Pressure
Perfectionism
Self-Confidence Issues
She uses Cognitive Behavioural Therapy as her preferred therapeutic approach and integrates her treatments with Solution Focused Therapy. Her therapy style is one of empathy and genuine interest with a focus to change, as she believes every person may encounter unique and distinct challenges throughout life and if equipped with the right tools, can make things better.
With a very international background, Catherine uses a culturally sensitive approach to counselling. Born in Hong Kong, raised in the US, Catherine has lived in San Francisco, Pittsburgh, New Jersey, Hong Kong, and Shanghai, prior to moving to Singapore. She graduated from Carnegie Mellon University with a BA in Psychology and a BS in Industrial Management, an MBA from IE University, and a Masters of Counselling from Monash University. She is a member of the Psychotherapy and Counselling Federation of Australia and the Singapore Association for Counselling. She is currently pursuing her Doctorate in Psychology (PsyD) in Human and Organizational Psychology. She is fluent in English and conversational in Cantonese and Mandarin.